Our Personal Training Program has many options for you to choose what fits your lifestyle.
Personalized options are discussed at your initial fitness assessment. Your first class is paid for by Delta Valley Athletic Club so you can experience it for yourself!
A few different options would be:
Individual Training
- 30 minute or 60 minute
Group Training:
- TRX
- Girls Club Fitness
- Accelerated Fitness
- Gentleman's Fitness Team
Delta Valley Athletic Club has the obligation to help you find a program with a personal trainer that fits your life and budget.
Why Work With A Personal Trainer?
What are your Fitness Goals??
Go ahead and ask yourself!!
What are they…?
Write them down along with why you want them…
Then bring them to Delta Valley Athletic Club and we will be your guidance to making your fitness goals a reality!

This is the Timeline for your Success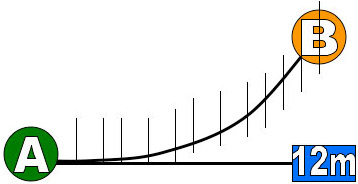 Each month you will build 1 lb. of muscle and lose 1% off your body fat!
Each line represents a month and a pound of muscle that your body needs in order to make your metabolism faster!
Would you like a faster metabolism, PERMANENTLY?
This will be a lifestyle for you not just a quick fix.
It takes time to transform your body to the changes you want to have forever.
You will see results including:
- Weight loss
- Bone and Joint Health
- Tone Muscles
- Strength
- Energy
Business ID: 1139078403 | Universal ID: b6be2350-83f2-5428-9d50-dc3617afff11