Despite the gloom of the coronavirus, rays of sunshine can be found in the stories of local grassroots groups springing to life with business.
Hoover Egg Ranch and Betty's Buns are two locally owned companies that have seen growth in the past month. The families that run these businesses have restructured and expanded, changing the way they operate to serve their customers and bring a little peace in the storm.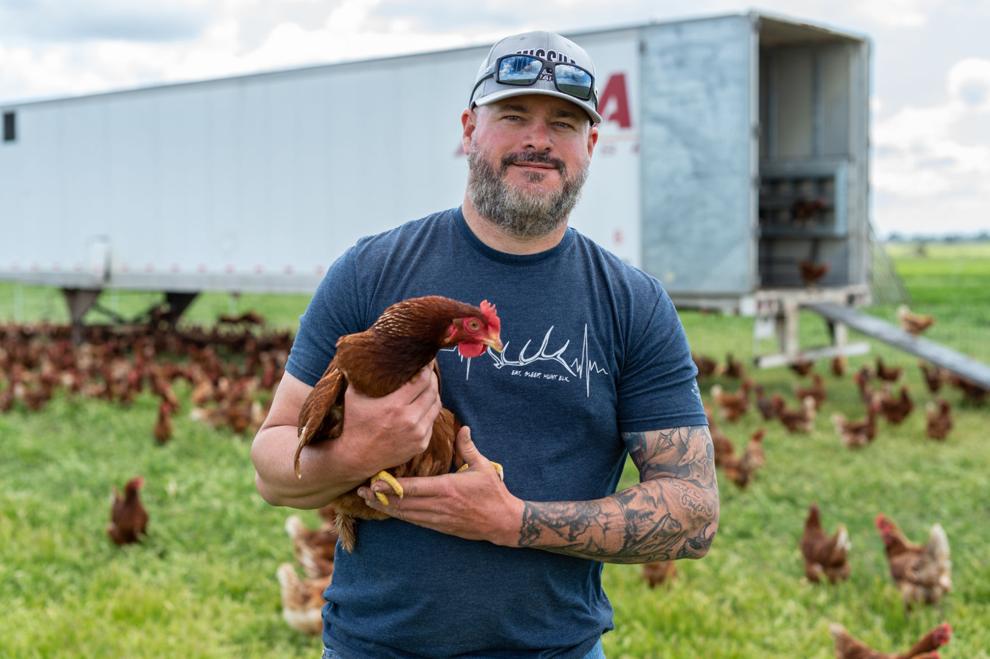 Carol Carey of Brentwood owns Betty's Buns. Using her mother's cinnamon roll recipe, she bakes treats as fast as she can to meet the increasing demand for her comfort food.
"On average, we are doing eight dozen cinnamon rolls a day," Carey said. "Before we were sheltering in place, we did maybe two dozen a week."
Carey attributes the explosion in her business to the community's craving for comfort food in troubled times or wanting to share something sweet with others.
"We have a lot of new people and a lot of people doing the 'pay it forward' kind of thing, ordering for their neighbors or friends," Carey said. "We've had orders for first responders and nurses; we've done some donations for things like that. And people are buying for police officers. It's grown from there, but specifically the 'paying it forward' has been sweet to see."
Carey called on her family to help her manage the increasing number of orders Betty's Buns is receiving. Her sons and daughter are all pitching in, making the business a family affair. Her daughter, Jamie Altman, said she is happy to be part of her grandmother's legacy.
"I am so proud of my mom and blessed to help build this family business as a tribute to my Mimi Betty," Altman said. "I know the success of Betty's Buns is putting a smile on my Mimi's face as she continues to heal in a rehabilitation center after a severe fall in December."
Hoover Egg Ranch has also grown its customer base but without increasing production. Owner Steve Hoover said his chickens produce about 22,000 eggs each week, and there isn't much he can do to increase that, aside from getting more chickens.
"Because of this pandemic, we went and talked to our distributor and cut him way back, so we could focus on helping as many people here in East County as we could," Hoover said. "I diverted a bunch of our eggs to our local consumers here in the Brentwood area."
Hoover further noted his list of direct consumers has more than doubled, with most orders coming from people he is interacting with for the first time.
Hoover sells his eggs on Thursday evenings at Tess' Community Farm Kitchen in Brentwood, selling an average of 1,500 every week. Since mid-March, he's been selling 15,000 of his eggs within an hour, in addition to all his delivery orders. Because of the traffic jams caused on Balfour Road by people waiting to drive through Tess' parking lot to pick up their eggs and because he wants to keep his family safe, he has made the decision to offer delivery service only for the time being.
"I think it's just a safe thing to do right now, even though it adds a lot more work," he said.
Hoover said he is grateful to the local community for picking up the slack in his business, preventing a difficult time for his family, and hopes to be able to serve them to the best of his abilities.
"You have to look around to your local community and who is there to actually help when there are actual problems," he said. "Luckily, I'm in a position where I sell something that people need: I make food. After this is all over, I think we really need to focus on local . . . those are the people still around to take care of you when things hit the fan."
Hoover's customers new and old sing his praises online, and East County can't get enough of his organically certified, pasture raised eggs. Jayme Robertson of Discovery Bay is one of the farm's new customers and said she signed up for weekly deliveries.
"Their eggs are amazing and so fresh; the taste just isn't the same as store-bought," she wrote on Facebook. "Not to mention supporting small business is so important during this time. As a community, we need to come together and support each other."
As the Delta area shelters in place through spring, Carey and Hoover will continue to supply their delicious products. Carey has enjoyed sharing her mother's recipe and seeing small businesses band together and find new ways to cater to customers.
"I just think you have to be creative, in terms of doing curbside, doing take out, promoting on websites and social media; and people really do want to support small business," she said. "So it's kind of like you're reinventing yourself temporarily, thinking outside the box and being creative so you can just kind of stay afloat during this time."
For more information on Betty's Buns or to place an order, visit www.bettysbuns.com or call 925-766-0562.