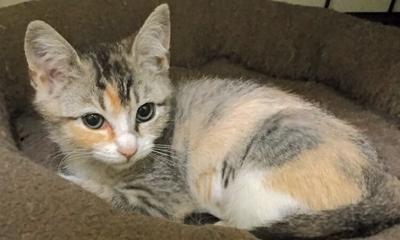 Polly is an adorably sweet 2-month-old kitten who is looking for her forever home For more information please email verleneanddavid@sbcglobal.net.
Don't have a facebook account? Click here to add your comment to the story.
Breaking News
Morning Update
Daily news updates delivered at 6:00 a.m. keep you connected to your community.
The ePress Digital Newspaper
The digital version of your hometown weekly newspaper delivered Thursday at 5:00 p.m. Watch videos on the page, link to advertiser websites, and view slideshows!