Brentwood Press & Publishing
| | |
| --- | --- |
| Sunday | Closed |
| Monday | |
| Tuesday | |
| Wednesday | |
| Thursday | |
| Friday | |
| Saturday | Closed |
About Brentwood Press & Publishing
We connect people and reflect life in East Contra Costa County.
As the premier publisher of a weekly newspaper, special print publications and thepress.net website, we provide everything there is to know about local news, sports, businesses and events.
We offer print, digital and social media marketing solutions to local businesses so they can reach their target audience, build their business and thrive.
YOUR HOMETOWN WEEKLY NEWSPAPER

We distribute newspapers every Friday to East Contra Costa County communities in Brentwood, Oakley and Discovery Bay. Newspapers are delivered to homes and business in Brentwood (94513), Knightsen (94548), Oakley (94561), Bethel Island (94511), Discovery Bay (94505) and Byron (94514).
NEWSPAPER SPECIAL EDITIONS
Special editorial content brings readers and businesses together. These special editions feature stories and advertisements about topics that matter to our everyday lives.
YOUR HOMETOWN WEBSITE
www.thepress.net
Updated daily, thepress.net gives you local news, a business directory, a community calendar and classifieds for East Contra Costa County.
SPECIAL PUBLICATIONS

Annually we publish this handy, high-gloss magazine for residents and visitors to find everything there is to know about and do in East Contra Costa County.
Official City Guide and Local Yellow Pages
For more than 15 years we have provided community information for Brentwood, Oakley and Discovery Bay that connects residents with their city and local businesses.
Best of Brentwood and Best of Oakley Magazines
Each year we publish the Best of Magazines showcasing local businesses that Press Readers' have awarded as the best of their category.
Best Local Coupons
Every first Friday of the month we print the four-page newspaper wrap featuring 30 money-saving coupons from local businesses.
Testimonials

"Dale Manning Principal Agent at Twin Rivers Insurance Agency is already into his third year and his business is growing. When leaving his former company after 36 plus years, Dale turned to The Brentwood Press and Publishing so his prior clients could find him at the new Agency. In the first… Read moreTestimonials
"We would not be the company we are today if it was not for our weekly advertising in the Brentwood Press Newspapers we attribute almost 90% o…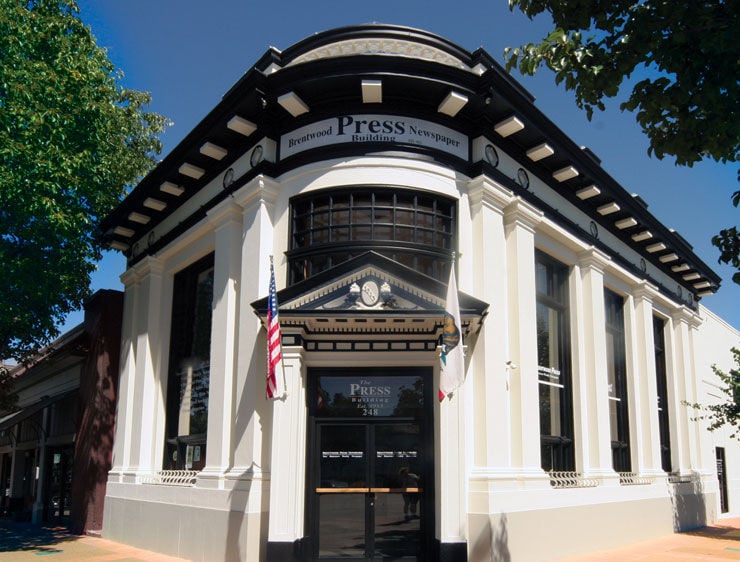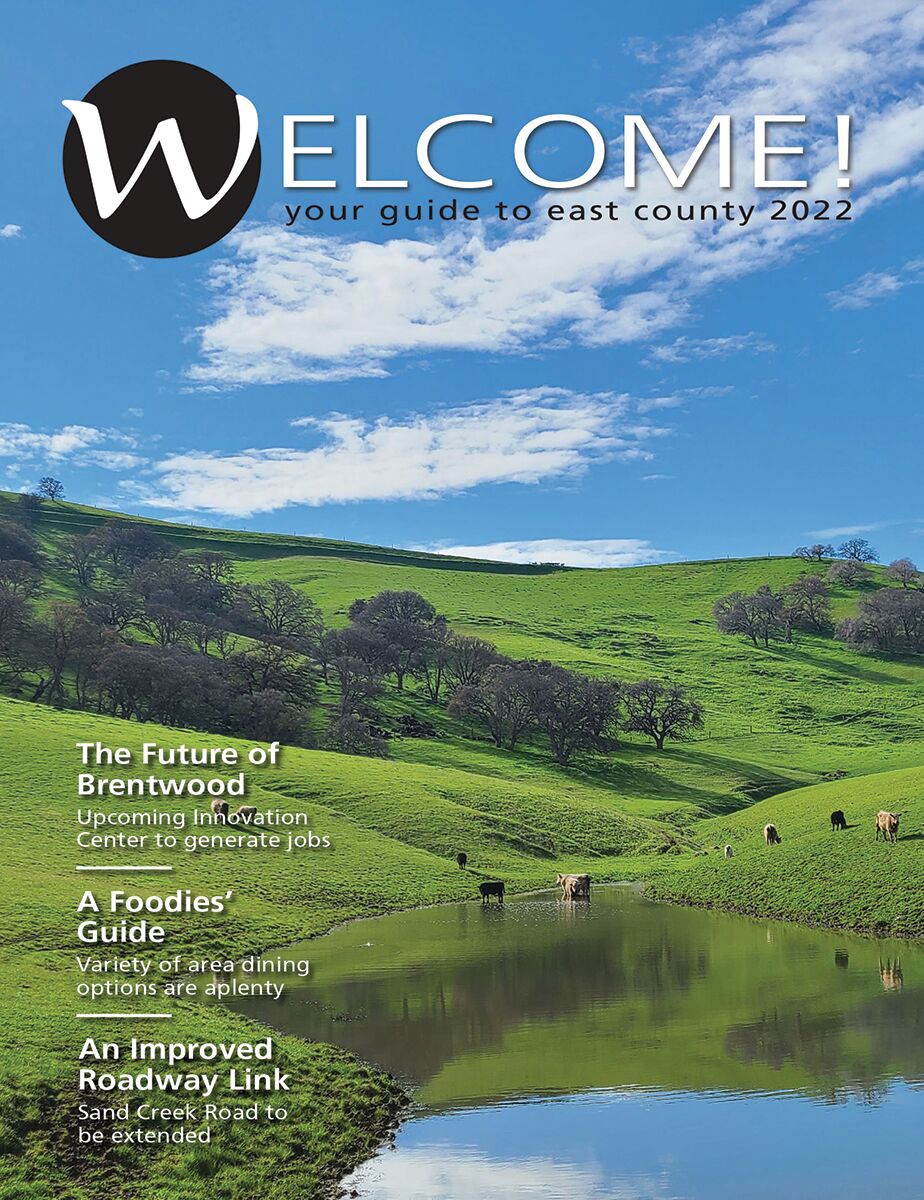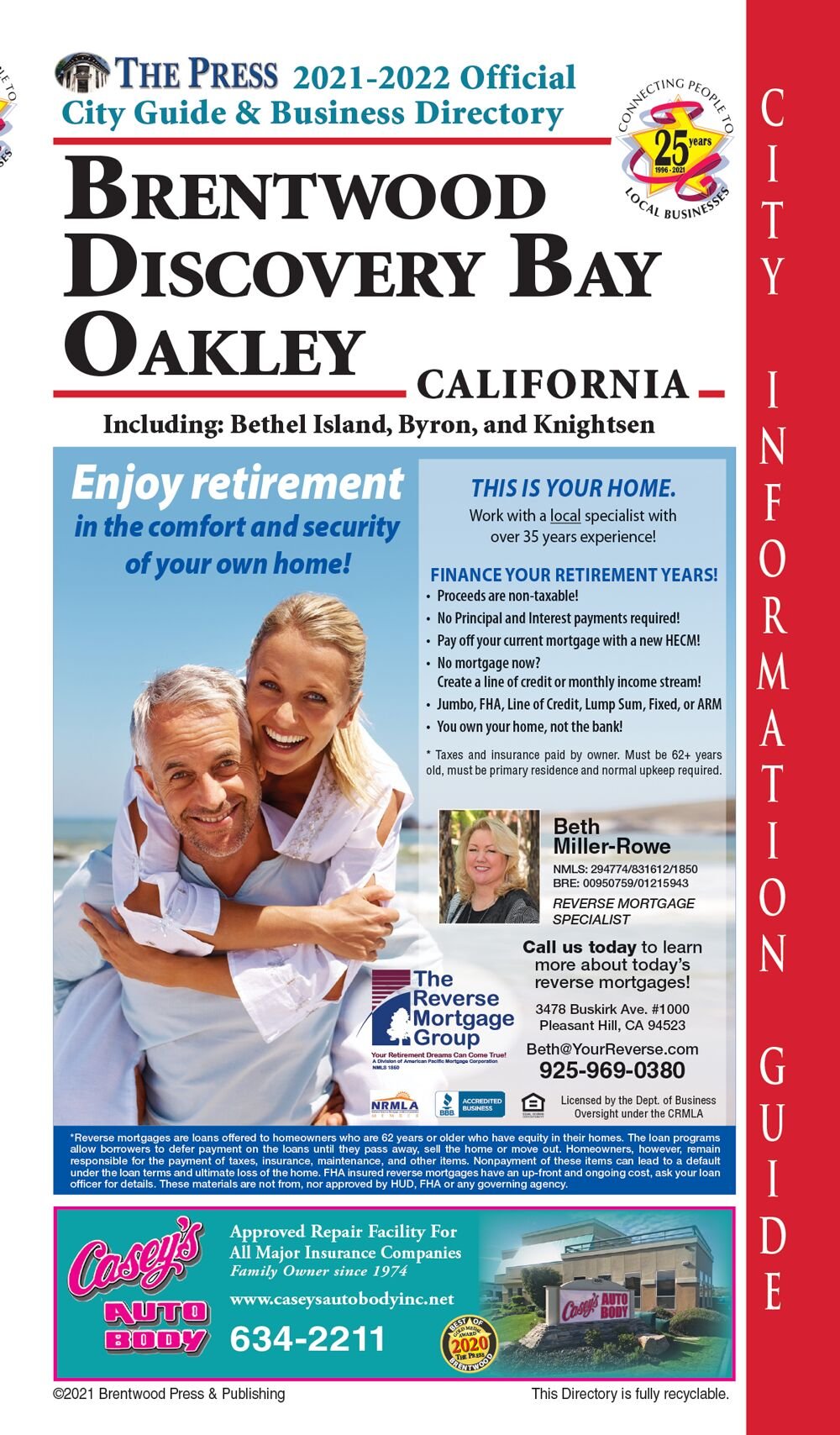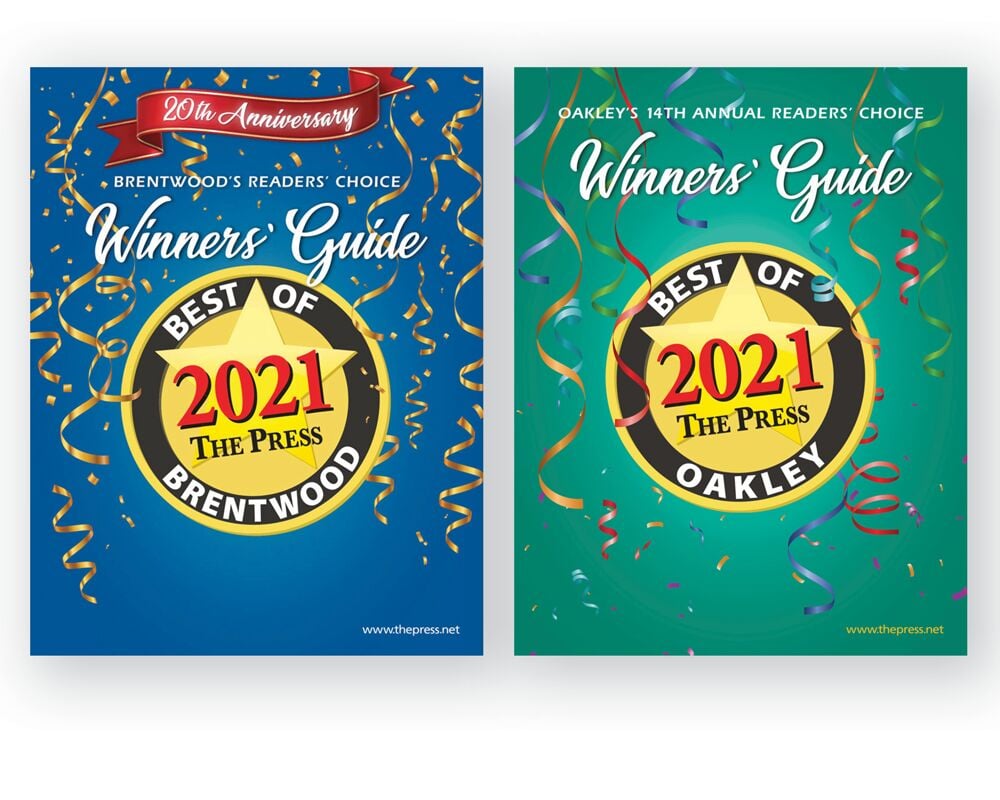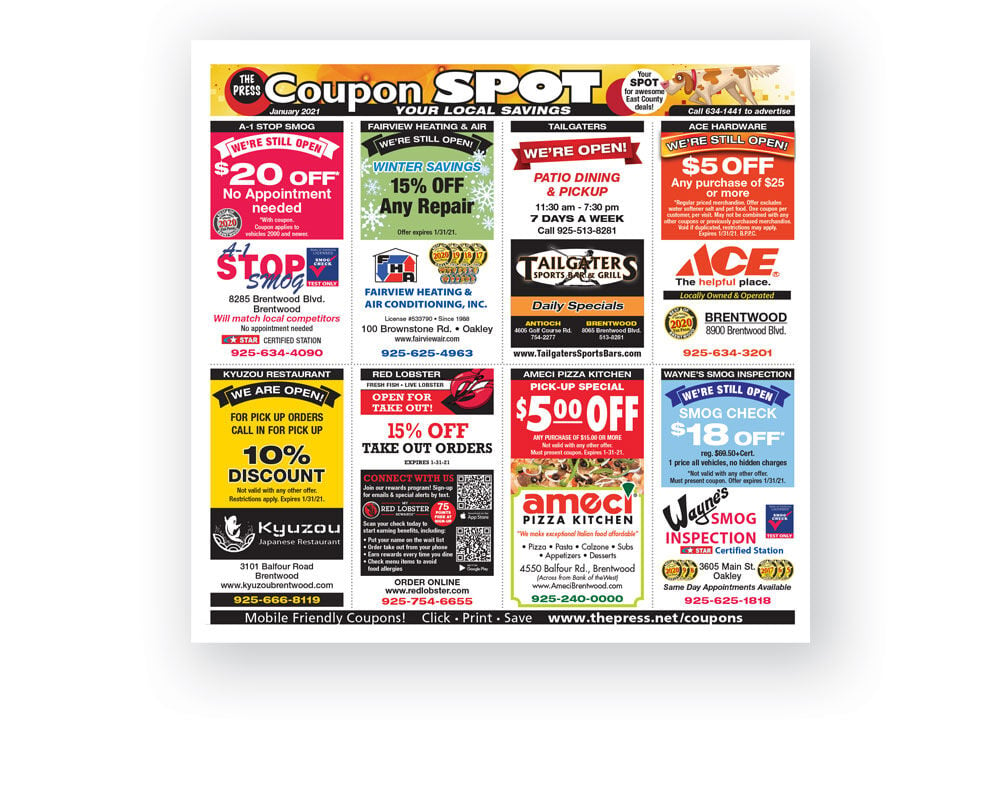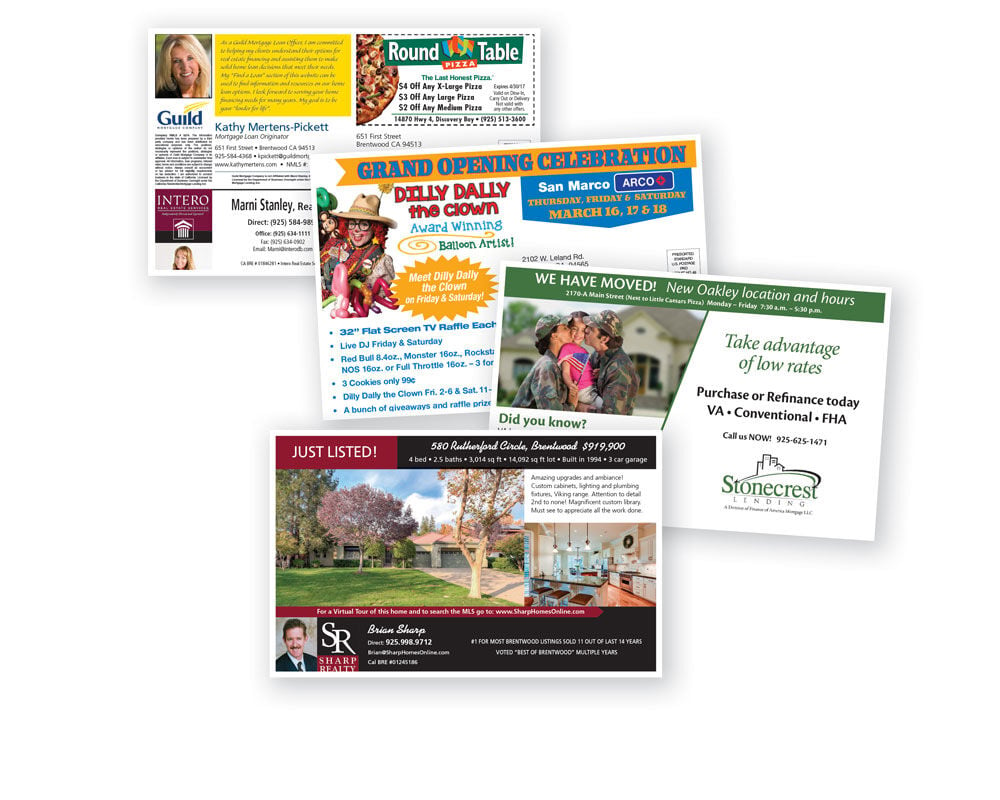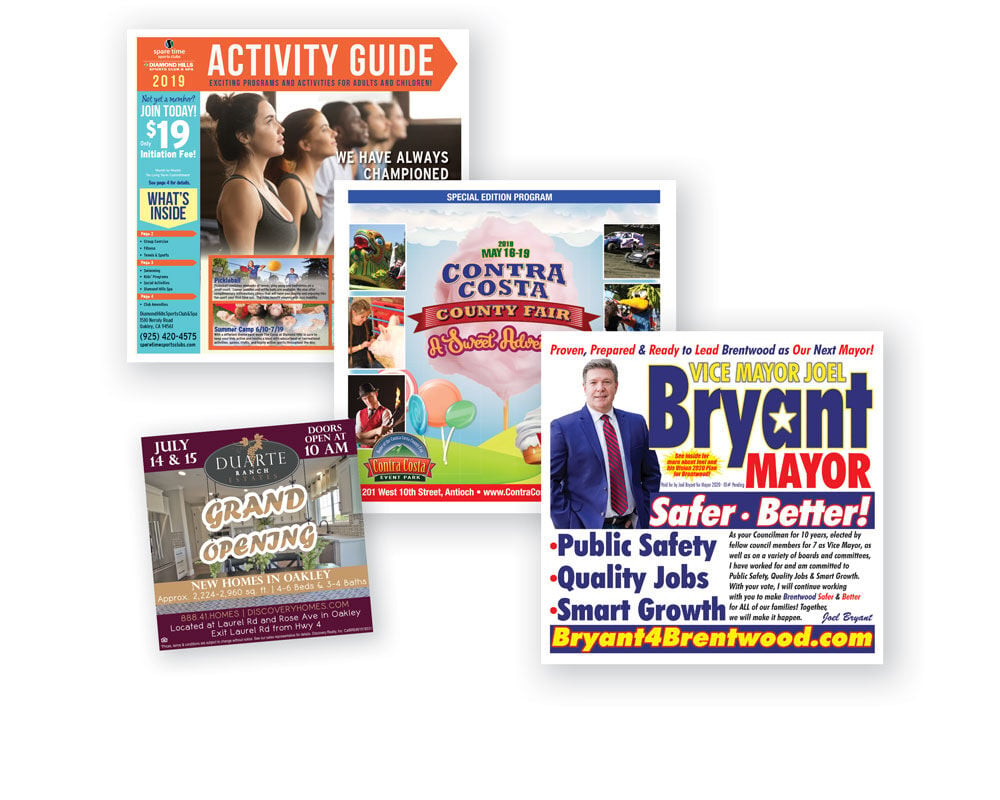 Buy a Gift Certificate. 
Choose the amount and click the Buy Now button.
We're hiring experienced Multimedia Sales Consultants to complete our team!
If you enjoy working in a fun, friendly environment and selling advertising to local merchants, then this job may be for you! 
As our Multimedia Sales Consultant, you will establish long-term relationships with business owners and design their custom marketing programs using The Press' digital, print, and social publication products. You will work with clients to customize their branding needs while offering programs to fit most budgets. You will be out in the field conducting face-to-face meetings with potential and existing customers. 
Ideal candidate has: sales experience, excellent communication skills, computer knowledge,  a strong work ethic and enjoys working in a team environment. 
Position: Full-time, salary plus commission. E.O.E.
Benefits: Medical, dental, vision and 401K.
Contact Greg Robinson at grobinson@brentwoodpress.com