Baja Plumbers
If it's plumbing we can fix it!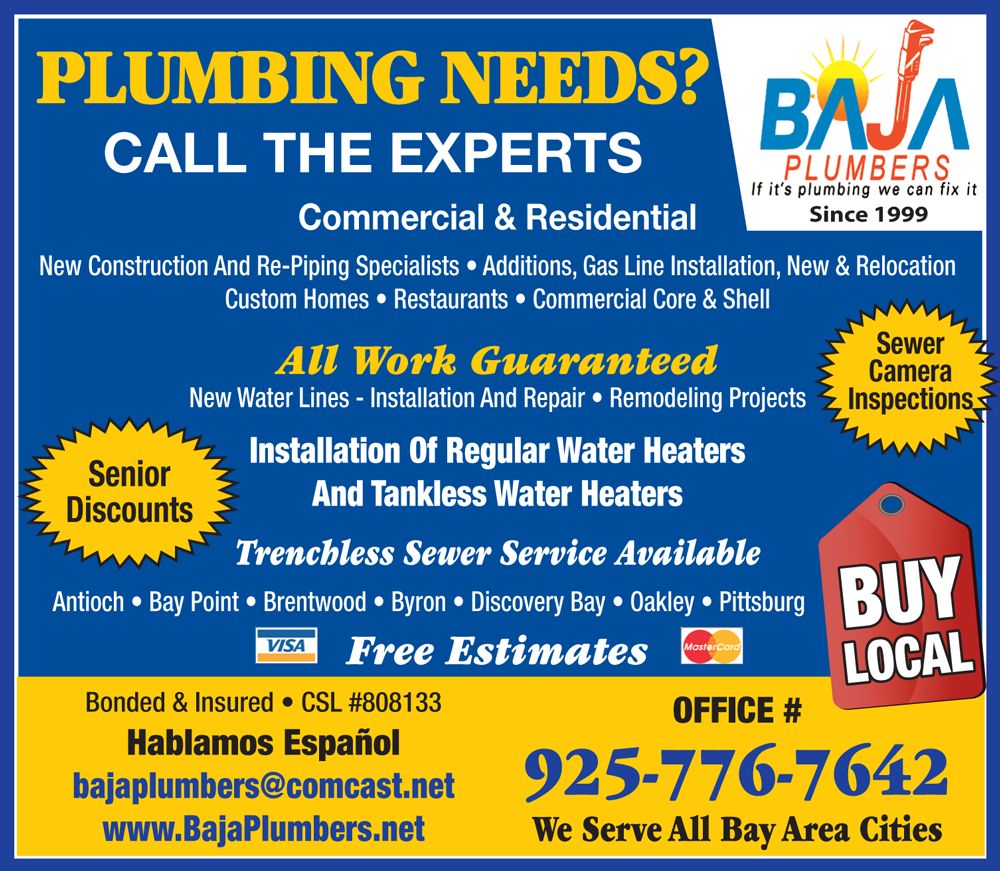 BAJA Plumbing is a family owned and operated commercial and residential full service plumbing company based in Antioch, CA, serving home-owners and commercial clients and businesses. We fix plumbing problems in Walnut Creek, Concord, Lafayette, and all of Contra Costa County including Pacheco, Brentwood, Orinda and Moraga.
Founded 30 years ago by owner Noe Iniquez, California Contractor License #808133, BAJA Plumbing is "your local licensed plumber" when it comes to every plumbing problem under the sun.
We take great pride in providing the best plumbing service possible by utilizing the best licensed contractors. California licensed plumbers do all of our repair work, all of whom are full time employees with the company ... not outsourced contractors. We are experienced at handling the most difficult plumbing projects at fair and reasonable rates. We provide free estimates on all plumbing jobs and honor all quotes ... no matter how difficult the job may be.
Complete Plumbing Services for Contra Costa County
Our experience and expert services in commercial restaurant plumbing, factory and industrial plumbing, new home and remodeling plumbing, and general residential plumbing truly makes us capable and ready to take on any plumbing problem in Contra Costa county.