Brentwood police have arrested a woman involved in a hit-and-run collision that sent a young girl to the hospital Thursday morning, Aug. 29.
Shortly after 7 a.m., police responded to the report of a 12-year-old girl who was struck while walking along Sunset Road near the intersection with Trailside Drive.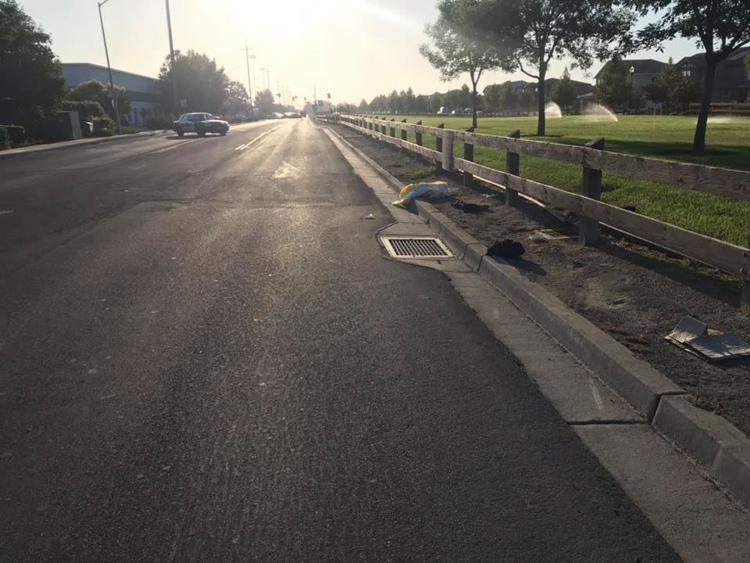 The driver fled the scene, but a press release states that an alert patrol officer located a female suspect sitting in a GMC Suburban in a parking lot on Elkins Way, a short distance from the accident scene. The driver, whose name has not been released, was arrested on felony charges of hit-and-run and driving under the influence. She was subsequently booked into the Martinez Detention Facility.
Craig Auzenne, battalion chief with the East Contra Costa Fire Protection District, said the victim suffered head trauma and complained of abdominal pain. However, she was alert and communicative with fire and police responders while they treated her. She was flown to Children's Hospital Oakland by a medical helicopter that landed at Sunset Park.
The 12-year-old is a student at Edna Hill Middle School. "It is heartbreaking and unfathomable that someone would hit a child with a car and keep driving," said Dr. Dana Eaton, superintendent of the Brentwood Union School District. "Our focus is supporting the students and staff at her school. We are all keeping positive thoughts about her recovery."
Police are asking that anyone who may have witnessed the collision, or who may have any information pertaining to the collision, contact the Brentwood Police Department at 925-809-7920.