A 13-year-old boy suffered a broken leg when he was struck by a car while riding his bicycle in Brentwood Thursday afternoon.
Sgt. Mitch Brouillette said the driver remained on the scene and was cooperating with police after the accident. He did not suspect the driver of having been impaired by either drugs or alcohol.
The accident occurred at the intersection of Europena and Medallion drives in the Rose Garden neighborhood, and was reported shortly before 6 p.m. The boy was transported by ground to UCSF Benioff Children's Hospital Oakland.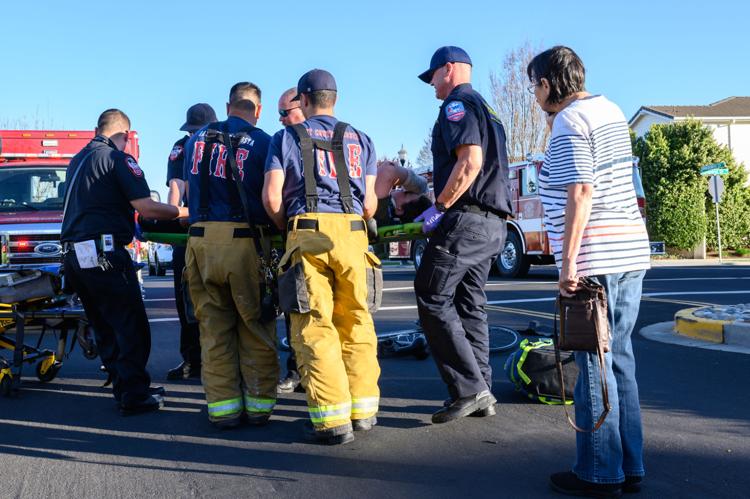 "He handled that injury like a champ," said one of the Brentwood police officers who responded to the incident. "When I got here, he said his leg was broken. I told him, 'Let's wait until AMR gets here and we'll see what they say.' Sure enough, his leg was broken."