Update: 3:00 p.m. - ECCFPD Fire Marshall Steve Aubert provided an  update related to the progress of the firefighters battling the Marsh Creek Complex fire. 
Aubert stated that forward motion of the fire has been stopped and that crews are working hard to extinguish the fire. Full containment is not expected until later tonight or tomorrow morning. 
CalFire investigators are on scene trying to determine the cause of the fires.
************************************************************
Multiple vegetation fires were reported around 3 a.m. along Marsh Creek Road near Clayton and Morgan Territory Road west of Brentwood.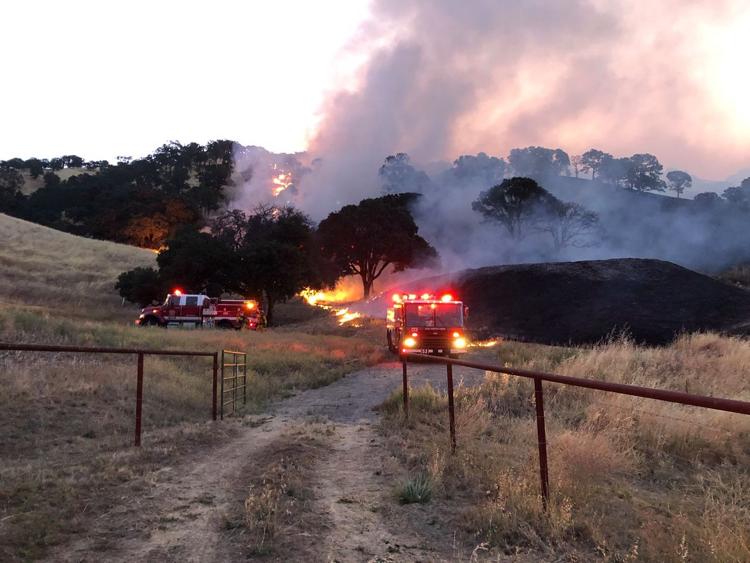 An update on the fire situation was given at 8:50 a.m by Steve Aubert, fire marshal of the East Contra Costa Fire Protection District.
According to Aubert, the fire is at approximately 500 acres, burning along Marsh Creek Road between Brentwood and Clayton.
It is believed that nine separate fires ignited along the road between 3 and 4 a.m.
Approximately 300 firefighters are currently battling the blaze and more resources are reportedly inbound. At this time, no civilian or fire personnel have been injured and no structures have been lost.
Fire containment was at zero percent at the time of this statement.
Air resources arrived to drop fire retardant and water at approximately 9:30 a.m.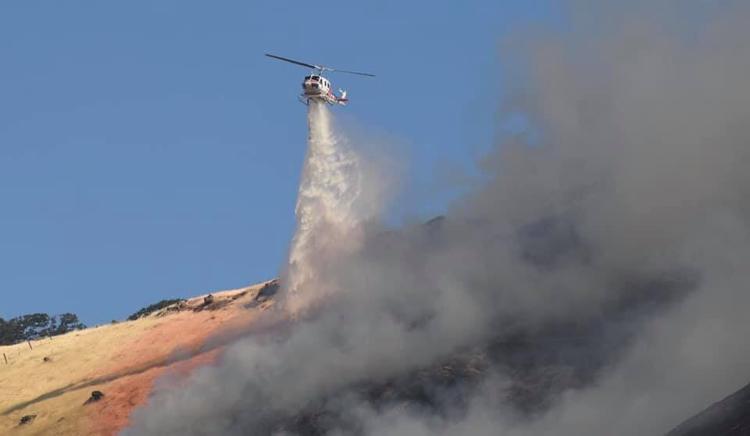 The cause of the fires are under investigation.