The Liberty Union High School District will host its annual Athletic Hall of Fame induction dinner and ceremony Saturday, April 27, at Liberty High School, at 5:30 p.m.
There are four individual athletes, two longtime contributors, a legendary coach, an esteemed family and a historic team being inducted into the hall of fame this year. The four individuals are Renae (Dudek) Gonzalez, Lindsey Dal Porto, Mark Biddle and Rich Cabral. Contributors Dave Biddle and Charlie Dickinson, the Enos Family, coach Craig Carson and the 1952 swim team will also be honored.
Tickets are $45 and can be purchased until April 13. For more information or tickets, contact Judy Byer at 925-584-4730 or doglovers722@comcast.net. The Press will run all nominee biographies leading up to the event, beginning with Dal Porto and Carson this week.
Lindsey Dal Porto, swimming and water polo athlete
Lindsey Dal Porto entered Liberty High School in 1999 and became an immediate standout water polo player.
She earned her first of four varsity letters for water polo that year.
She also received all- Bay Valley Athletic League (BVAL) honors as a freshman.
Her water polo skills continued to improve as she devoted her summers to playing water polo. This dedication to the sport she loved paid off by being named all-BVAL first team her sophomore, junior, and senior years. She was also chosen as the MVP those years.
During Lindsey's tenure at Liberty, she was selected to be part of the Junior Olympic team for the Golden Bear Club water polo team. She was recruited for the Northern California Sectional development team for USA Water Polo in 2002. Her teammates recognized her leadership abilities and voted her as their team captain in 2002.
Lindsey's prowess in the water was not reserved just for water polo.
She also competed and earned her varsity letter in swimming as a freshman. In fact, Lindsey earned her varsity letter in swimming and was a North Coast Section qualifier all four years.
In 2002, she was part of a 200 freestyle relay team that swam to All-American status.
In 2003, Lindsey topped off her prestigious athletic career by winning the Liberty Union High School Female Athlete of the Year Award.
After graduating from Liberty, Lindsey continued to play water polo at the University of California at Berkeley for one season. She then focused her efforts on the triathlon circuit and was part of the Cal triathlon team from 2004 to 2007.
Lindsey has continued staying active by participating in numerous marathons and has completed a full Ironman competition.
Craig Carson, swimming coach.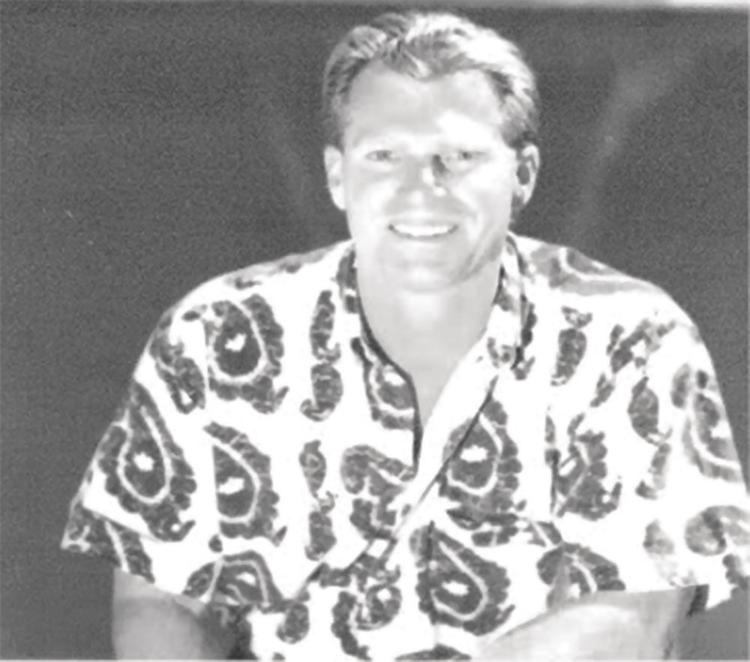 Craig Carson attended California State University, Chico where he swam for two years. His senior year he was the captain of the 1973 NCAA Champion swim team. While there he received his bachelor of arts degrees in physical education and psychology and in 2018 Craig was inducted into the Chico State Athletic Hall of Fame.
After college Craig coached and taught at a few schools until he came to East County and began teaching and was the head swim coach at Antioch (AHS) in 1979.
He was successful there and finished at AHS in 1994. He taught and coached at Deer Valley for eight years, took a break, and then came to Heritage High School in 2007.
He then again was asked to coach by former Heritage Athletic Director, Pat Cruickshank, who had this to say about Craig, "He transformed the Heritage swim program overnight! Took it from an afterthought of a program and won the 2009 boys championship in his first year, then went on to win nine more boys and eight girls titles consecutively. Craig is one of the best coaches, mentors, people I have ever met! Did it the right way for all the right reasons."
Championship teams continued for Heritage boys and girls swimming from 2010 through 2017. Craig was the Bay Valley Athletic League swim meet director from 2008-2016. He was honored in 2012 as the Bay Valley Athletic League coach of the year for his leadership, integrity and professionalism.
He sat on the North Coast Section swimming committee from 1983 to 1988 and again from 2012 to 2018. In 2017, he was named the North Coast Section honor coach.
Over the years Craig has coached some amazing student-athletes, including 12 individuals and three relays who still are in the North Coast Section top 25 of all time, 57 individuals and five relays with All-American recognition and over 120 league champions. Many of his Heritage swimmers continued on to compete at Division 1 colleges. Three of his male swimmers made it all the way to the Olympic trials.